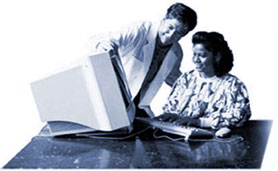 Welcome to Dental WHMIS.com.
This course is designed to certify office employees in the identification and handling of hazardous material within your office.



To begin the courses simply enter the user name and password that have been supplied to you in the box on the left and then follow the instructions provided. If you have already completed the course you can still view and print off a copy of your certificate and scores.

If you don't have a password call 1-877-946-4748. Our business hours are 9:30am to 6:30pm EST.

After business hours email us at questions@virtualwhmis.com. And a representative will contact you the next business day.